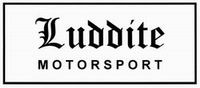 Why Luddite Motorsport? Well, it was my way of having a bit of a laugh at my expense as, when I started in 2009, I was one of just 2 or 3 Ford x/flow engined Caterhams (out of approxmiately 80) that took part in the Lotus Seven Club Speed Championship each season. The majority of 7s were powered by the K-Series engine with a few cars sporting Duratecs, Zetecs, Sigmas and a few bike-engined variants.
Call me old-fashioned, but you just couldn't beat an old x/flow. Well, actually you could as I struggled to get anywhere near the leaders in my class!
However, times change and out of necessity I now have a Zetec engine (the x/flow sadly expired whilst touring in 2010) and as a touch of nostalgia I've decided to keep the 'Luddite' name.
Championship Events
Caterham & Lotus Seven Club Speed Championship

Non-Championship events organised by other clubs:
Hagley & District Light Car Club - Loton Park
British Motorsport Marshals Club - Curborough / Curborough 8
Sevenoaks & District Motor Club - Crystal Palace
Brighton & Hove Motor Club - Brighton Speed Trials
British Automobile Racing Club - Harewood Hillclimb / Gurston Down Hillclimb / Pembrey Sprint
Bognor Regis Motor Club - Goodwood
Bugatti Owners Club - Prescott Speed Hill Climb
British Automobile Racing Club & Herts County Auto & Aero Club - Cadwell Park