Mallory Park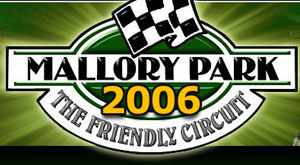 The Circuit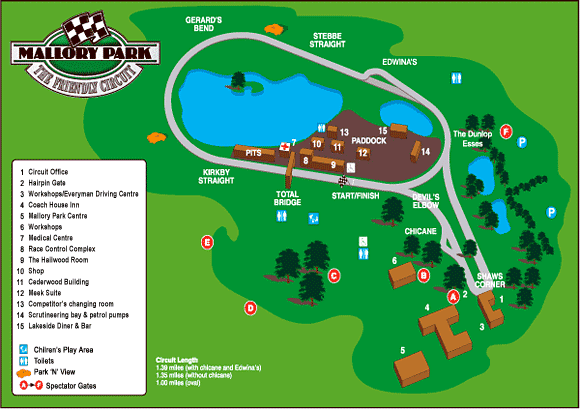 In September 2006 I attended the Circuit Days event at Mallory Park, a circuit I had not driven before. Although only a small circuit (1.35 miles) there are challenging aspects, not least, just how fast are you prepared to enter Gerrards?
The day was run on an open pit lane basis and although there were a large number of Caterhams there, the vast majority were from the Caterham Graduates Race Series and they were practising for the following day's racing. This made for an interesting trackday.
One of the advantages of OPL trackdays is the facility to go out and get a few laps in whenever you like and hence there is less pressure to be ready for your slot on a sessioned trackday. As a result, you tend to drive more track miles and I managed around 150 miles. (Please note that the photos marked with an asterisk below are courtesy of Performance Art ).
One of the more bizarre things was that entry to the paddock is along the circuit via a gate at Shaws. Therefore the paddock is only accessible before and after racing and at pre-determined times.
On the left of the gate at Shaws is an area dedicated to famous British racing drivers and some manufacturers/teams. This is well worth a visit for some nostalgia.

Anthony Colin Bruce Chapman
1928 - 1982

Jim Clark
1936 - 1968

Roger Albert Clark MBE
1939 - 1997

Mike Hailwood MBE George Medal
1940 - 1981

Sir Stirling Moss OBE
Born 17 September 1929
The People's Champion
Winner of 16 Grand Prix

John Surtees MBE
Multiple World Motorcycle Champion - MV Agusta
World F1 Car Champion - Ferrari
Can-Am Sports Car Champion - Lola

| | |
| --- | --- |
| | |
| | |
| | |
| | |