This Lotus/Caterham 7s only trackday was organised by Wheeltorque in June 2002 and was only the second time the test circuit had been opened to the public for a trackday.
Included in the trackday was a tour round the Lotus factory (cameras excluded) and extremely fast lap rides with Martin Donnelly (we don't need a clutch do we?) in a Lotus Elise. The strangest thing about the factory was seeing Elises and VX220s being built side by side.
Other circuit rides were provided by Lotus engineers in a VW Passat and a Ford Focus, both diesel estates. To see standard saloon cars driven to the limit with '4 up' is something else. These 100bhp cars were much faster round the circuit than quite a few 7s. Experience is everything, speed is nothing without ability.
Quite a fun little track bearing in mind it is designed as a test track and not as a racing circuit.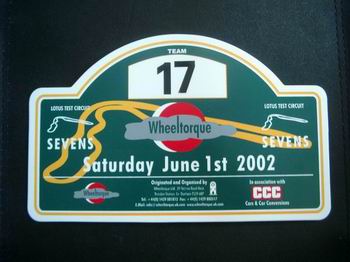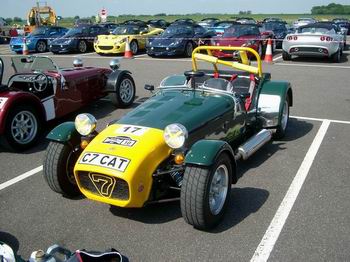 &nbsp&nbsp&nbsp&nbsp&nbsp