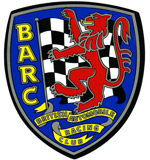 Yorkshire Speed Trophy Meeting
Organised by British Automobile Racing Club Yorkshire Centre. This traditionally takes place the day before the Montague Burton Trophy Meeting which is a round of the Lotus 7 Speed Championship and as a result many of us take part for a bit of extra practice.
August 2017

Times
P1 - 66.09s - The usual cautious start
P2 - 65.50s - Getting quicker
T1 - 63.88s - Warm, dry day, nearly a new PB...
T2 - 64.36s - Trying too hard as usual on the last run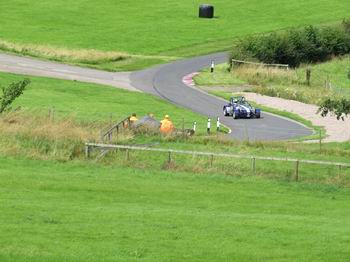 August 2016

Times
P1 - 68.01s - The track was very 'green' to start with and not much grip
P2 - 64.15s - More grip, so a good improvement
T1 - 63.52s - Almost a new PB
T2 - 63.91s - Not to be this time

Winner - Shaun Elwell - 61.85s
Although my best time of 63.42 was nearly a new PB (63.26), the fact that this year there was no tyre warming may have played a part.
August 2015

Times
P1 - 66.01s - Dry, sunny day, cautious start
P2 - 64.42s - Good improvement, still dry
T1 - 63.59s - A new PB by 0.14s, good enough for First in Class (but I was the only entrant!)
T2 - 80.56s - After lunch the rain came and times tumbled
T3 - 79.16s - See above

August 2014

Times
P1 - 83.68s - A very wet and cautious start
P2 - 75.90s - Now just very damp
T1 - 67.31s - Track beginning to dry
T2 - 65.45s - Now dry so I can start to improve...
T3 - 75.63s - Back to square 1 after a light shower
T4 - 66.10s - Now reasonably dry but too late for me to significantly improve

Winner - Mike Sankey 63.21s

August 2012

Times
P1 - 68.41s - Warm and partly cloudy all day. Far too cautious on practice
P2 - 66.52s - Much improved
T1 - 65.26s - Still improving
T2 - 66.27s - A couple of poor lines meant losing precious time
T3 - 65.08s - back on track
T4 - 65.01s - Finally, best time of the day for me and a new PB by 0.5s

Winner - Stuart Miller 60.42s