Anglesey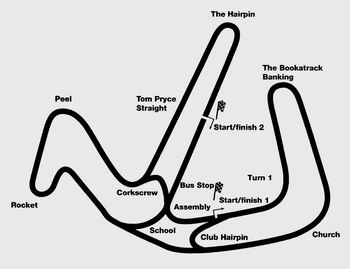 Round 1 - Caterham & Lotus Seven Club Speed Championship 2022
Anglesey National Circuit
Saturday, 2 April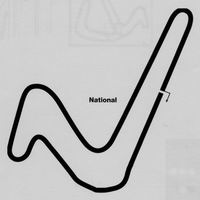 Having done a sprint at Cadwell Park last weekend, C7 CAT wasn't fit for action and Mike Sankey kindly offered me a dual-drive in his 210bhp K-Series S3. A very different beast compared to mine. I'd previously driven it around Curborough on a hot dry test day. It was very wet and cold on Saturday morning, which added a little extra pressure.

Times
P1 - &nbspNTR&nbsp&nbsp - 4 wheels off and a polystyrene direction board blown to smithereens!
T1 - 80.55s
T2 - 66.01s
T3 - 65.01s
T3 - 62.58s - 4th overall

Round 15 - Lotus Seven Speed Championship 2021
Anglesey National Circuit
Saturday, 2 October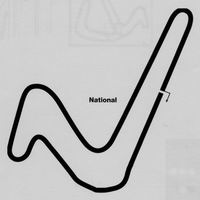 It's 12 years since I drove the Anglesey National Circuit, last competing in the X/flow in 2009. It was a very wet and windy day, requiring use of our waterproof suits over race overalls.
In between runs we were drying our gloves on exhausts! Driving in the wet appears to be a great leveller as I managed 2nd in Class behind Mike Sankey.
Times
P1 - 75.02s
T1 - 72.76s
T2 - 71.44s - 2nd in Class!
T3 - 72.75s

Winner - Mike Sankey

October 2009
Round 14 - Lotus Seven Speed Championship 2009
Saturday, 10 October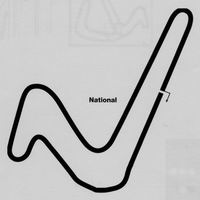 Times
P1 - 74.24s - First practice, damp conditions
P2 - 73.20s - Track damp (but drying in wind)
T1 - 68.74s - More confidence as track is almost dry
T2 - 66.72s - Track now dry, feel able to push on more
T3 - 65.90s - Best run of the day. Finished 11th out of 13 overall scoring 91.29 points

Winner - Malcolm Hickey 60.16s
Arrival on a wet and windy morning

Bonnet off, ready for scrutineering...

Final checks...

Golden Trowel on Mike Calvert's 7.
Awarded for taking to the golf course at Aintree!

Newly purchased E-Z Up keeps the 7 dry in between showers

.. being lined up at the start by the marshalls

Cresting the rise before Corkscrew

Entering School

Negotiating School