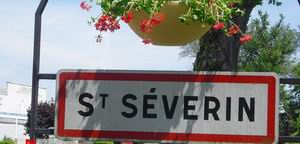 This year we headed down to the Charente region in France and stayed in a small village called Saint Severin. The gite was run by Mitze and Rawdon van Rixtel who were most welcoming and helpful during our stay. Rawdon was intrigued by the 7 and couldn't wait for a blat even though he was 77...
This year the weather was absolutely glorious, no need for waterproofs, in fact at times it was too hot to go blatting, hardly an inconvenience as the gite had a great pool.
Our home for the week....

Photos from our visit to Aubeterre-sur-Dronne, including the 'Monolithic Church', which has the distinction of being named one of the prettiest villages in France.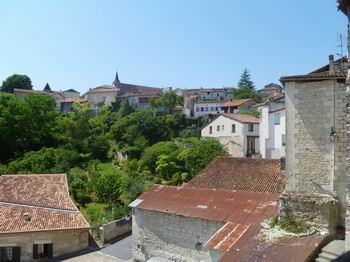 | | |
| --- | --- |
| | |
| | |
| | |
| | |
| | |
| --- | --- |
| | |
| | |
| | |
| | |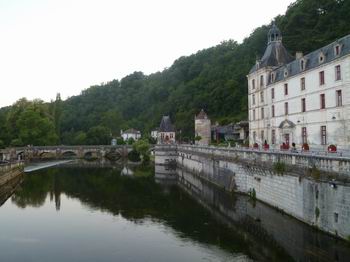 On the way home to the port we were looking for somewhere for lunch and every village seemed to be closed and itr was starting to to get a bit late for lunch and we were beginning to think that we were going to miss out. We had just passed through Bourgueil heading north on the D749 when we passed through a village named Benais and saw a sign 'Le Moulin' pointing down a narrow lane.


We followed the signs into a makeshift car park and parked up, just one of a few cars, and were immediately greeted by a rather large futuristic animal sculpture and then some strange automotive 'art' and murals. The first pictures show our initial views prior to entering the bar...



We then entered this dimly lit bar at which point the few occupants all turned round to survey the strangers in their midst. Again, we noted a strong automotive connection and just happened to comment on our Caterham. The poor woman didn't have clue what we were talking about until she asked to see the car. On seeing the 7 she obviously realised we were petrolheads and as we wandered back inside to order our food she muttered something about her husband.....
Next thing we know we are invited through the bar and 'out to the back' to be greeted by the most unusual and plentiful collection of vehicles and then spent the next half-hour being shown around whilst lunch was beeing prepared. here are just some of the photos....




...and the name of this interesting place Le Moulin Piard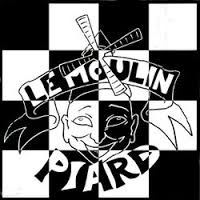 A few miscellaneous photos taking during our trip down, there and back.....