Curborough 8 (BMMC)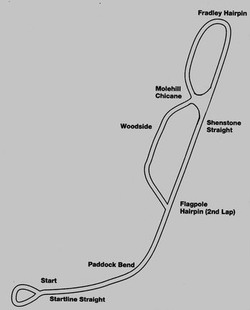 After many years the course layout was amended for the 2014 season and a 'cross-over' has been added that links Molehill to the Shenstone Straight. See the following image for the new sequence of events. The BMMC will continue to use the original layout for it's May sprint and the new figure of 8 for the August sprint.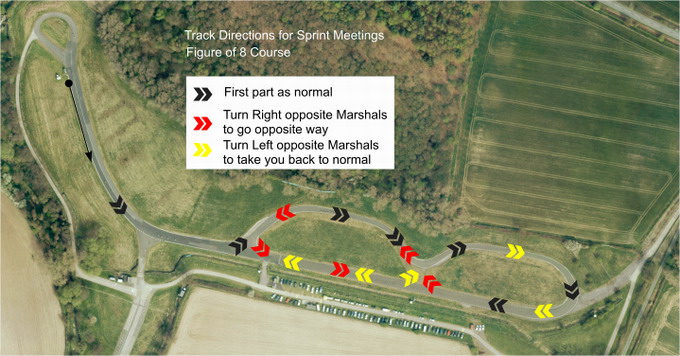 August 2017
British Motorsport Marshals Club
Times
P1 - 63.88s - Quite a good start for me!
P2 - 62.50s - Even better...
T1 - 62.32s - Slightly quicker, still struggling with understeer
T2 - 61.63s - Revised damper settings, less understeer, nearly a PB

| | |
| --- | --- |
| | A short video taken by Maggie of the start of one of my runs |
August 2016
British Motorsport Marshals Club
In the August runs at Curborough we use the figure of 8 circuit and as in all sprints this year, tyre warming was not allowed so everyone found it harder to get off the line.
Times
P1 - 76.36s - Damp conditions for P1, hence a very apprehensive time
P2 - 63.91s - Drier, so a better time
T1 - 61.63s - Dry conditions and nearly equalled my PB
T2 - Rain arrived and nobody bothered taking T2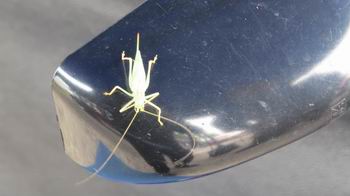 August 2014
British Motorsport Marshals Club
Times
P1 - 65.19s - First practice on new layout
T1 - 66.37s - Terrible run
T2 - 63.77s - Now settling down with better lines
Sadly the day suffered from a couple of 'offs' (no-one injured) which caused a few time delays.
Winner - Jeremy Davies 60.42s