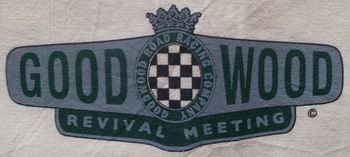 September 2012
After an early start we arrived at Goodwood at 0730, I was an invited guest of a GRRC member and so was able to enjoy all of the membership benefits during the day, so straightaway we headed for the GRRC membership enclosure for a traditional British breakfast to start the day.
This was my first visit to The Revival and I was pretty impressed with the whole event despite people from earlier years saying that "it isn't what it used to be". Pretty much everybody makes the effort to 'dress' up' in period costume and I decided to be a Lotus mechanic for the day.
Here's a selection of the photos from the day.......