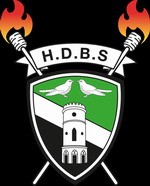 Heathfield Bonfire Procession - 22nd October 2022
The Sussex Bonfire season remembers the death of 17 martyrs at the hand of Mary I who came to the throne in 1553 and set about restoring Roman Catholicism in Britain in order to solidify her hold on the English throne. She decreed that mass should be read once again in Latin, not English and Protestants across the country were furious. Protests broke out, both public and covert and Mary's response would earn her the nickname 'Bloody Mary'. She had almost 300 protestants burnt at the stake and thousands more imprisoned and held in awful conditions. The fervent protestants of the Sussex coast were among her targets and between 1555 and 1557 in Lewes, 17 protestants were burned to to death. The burning of 10 people in 1557, remains the largest public burning in England to-date and elsewhere in Sussex, three others were burned in East Grinstead and four in Mayfield. Today the 17 Lewes Martyrs, are commemorated at the Lewes bonfire event with 17 burning crosses paraded through the town.
The Sussex bonfire season runs from the first weekend of September and ends in the third week of November. Bonfire societies from towns around Sussex and the western edges of Kent capitalise on the fact the events are staggered across several weeks to take part in each other's parades. Flaming torches, costumes and effigies of celebrities are as much a part of the spectacle as fireworks and the almost cult-like Bonfire season is a key part of the calendar.
We went to the procession organised by the Heathfield & District Bonfire Society for the first time this year and here are some photos from the evening: