Joue-du-Bois, Normandy, France - June 2022
Our friends Tim & Laura invited us out to France for 11 days to cat-sit for them whilst they went on holiday, so we stayed at their lovely house in Joue-du-Bois in Lower Normandy,
made sure Bobbie the cat was fed and watered and then we visited lots of very interesting places, some near, some a bit further!
| | | |
| --- | --- | --- |
| | | |
| Le Moulin du Fourneau - Tim & Laura's home | Bobbie in his favourite place | Breakfast on the patio |
| | | |
| A stream runs through the bottom of the garden | We saw water voles every day | Damselflies around the stream |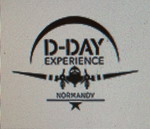 What is now known as Dead Man's Corner Museum, was originally a house taken over by German Paratroopers to use as their forward command post during 3 days of fierce fighting against the American 101st Airborne Division. This ended with the Germans retreating to Carentan and the Americans establishing their command post in the house.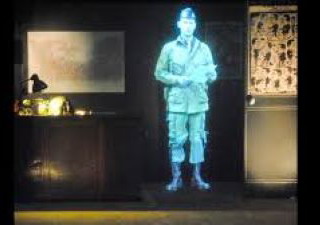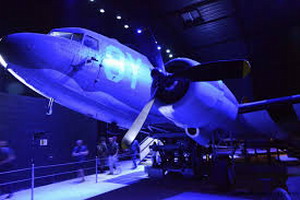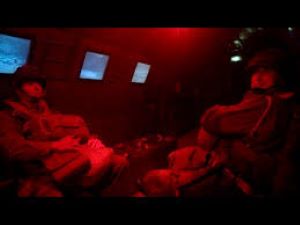 A hologram gives us the D-Day briefing...

we then climb into a vintage C-47 aircraft...

get strapped in and undergo a very realistic simulated flight to Normandy
| | | |
| --- | --- | --- |
| | | |
We had a lovely dinner cruise on the Val d'Orne from Putanges-le-Lac, up the River Orne and back again. We saw this heron en route and enjoyed a beautiful sunset.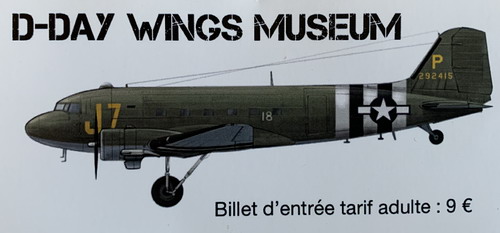 | | |
| --- | --- |
| | |
| C-45 Beechcraft | A mini-barrage balloon suspended over a Spitfire |
| | |
| Beechcraft E185 | A parachute for dropping equipment |

A selection of displays in Le Jardin
| | | |
| --- | --- | --- |
| | | |
| A terrapin the Le Jardin's pond... | ...together with a Koi Carp | The biggest insect house you ever did see! |
| | | |
| Unusual sculptures in Le Jardin | Lovely tree-lined roads in France... | ...wherever you go |
| | | |
| The Mazda dwarfed by trees in the garden | Vibrant artwork in Bagnoles de l'Orne | At Roche d'Oetre |

Panoramic view from La Roche d'Oetre over the wooded Rouvre gorges

| | | |
| --- | --- | --- |
| | | |
| Motor cars from 1899 to the 1930s | 1924 BSA bike | Dragster |
| | | |
| Jaguar Mk3, Peugeot 908 & Aston Martin DB7 | 'Le Colibri' offshore powerboat 1987 | 'Jordan 197' F1 car with snake eye and fang |
| | | |
| Old Shell petrol dispenser | Michelin Man compressor | Old French garage layout |
| | | |
| Citroen P17 'half tracks' car (1920s) | Citroen P17 chassis | |
| | | |
| | Various panoramas | |
| | | |
| Lotus Seven 1961 | | F1 cars |