Essential Reading
Here is a selection of books I have collected on Lotus and Caterham Sevens and other motoring subjects.
Competition Driving by Paul Frere&nbsp&nbsp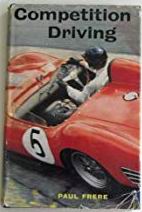 This practical manual has been written for the car owner who is already a competent driver under normal road conditions but who would like to be a better-than-average driver, and especially for the man who wishes to try his hand at competition work - both racing and rallying.

Paul Frere - Grand Prix driver and engineer, Le Mans winner and author - gives invaluable instruction based on his many years of experience on the racing circuits of Europe and America. He deals briefly with theoretical matters and then proceeds with his driving lessons: making the most of practice, learning a circuit, racing starts, cut-off and braking points, slides and drifts, taking advantage of road camber, passing and being passed, slipstreaming, driving under wet and icy conditions and racing at night. He also gives practical advice on race tactics, flag marshals, time keeping, pit signals, racewear, seat belts, the choice of gear ratios and tyres and different problems posed by road and track racing.

The book is "required reading" for every ambitious driver.

An intereting read although it was first published in 1963.
(ASIN: B000S34WTO)
*&nbsp&nbsp&nbsp*&nbsp&nbsp&nbsp*&nbsp&nbsp&nbsp*&nbsp&nbsp&nbsp*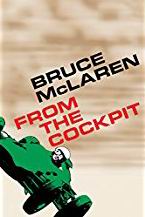 &nbsp&nbspBruce McLaren: From the Cockpit
Although Bruce McLaren died tragically early, aged only 32, in a testing accident at Goodwood in 1970, his legacy lives on in the mighty McLaren Formula 1 team that he founded. To-date, the McLaren team's tally of Formula I Grand Prix wins is 182, of which four were achieved in Bruce's lifetime, the first with Bruce at the wheel. As a driver, Bruce's other successes included winning the Le Mans 24 Hours (1966) and twice becoming champion in Can-Am (1967 and 1969), the spectacular sports-car series that his cars dominated for five years. An engaging, if quaint, story of courage and commitment and no small measure of talent at the wheel and in the workshop... A reminder of a bygone age in which sportsmanship was still a prerequisite among the stars of the F1 circus, and the drivers were friends who fraternised regularly.
(ISBN-13: 978-1910505144)
*&nbsp&nbsp&nbsp*&nbsp&nbsp&nbsp*&nbsp&nbsp&nbsp*&nbsp&nbsp&nbsp*
How To Build A Car&nbsp&nbsp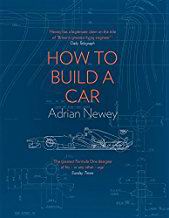 'Adrian has a unique gift for understanding drivers and racing cars. He is ultra-competitive but never forgets to have fun. An immensely likeable man.' Damon Hill. The world's foremost designer in Formula One, Adrian Newey OBE is arguably one of Britain's greatest engineers and this is his fascinating, powerful memoir. How to Build a Car explores the story of Adrian's unrivalled 35-year career in Formula One through the prism of the cars he has designed, the drivers he has worked alongside and the races in which he's been involved. A true engineering genius, even in adolescence Adrian's thoughts naturally emerged in shape and form – he began sketching his own car designs at the age of 12 and took a welding course in his school summer holidays. From his early career in IndyCar racing and on to his unparalleled success in Formula One, we learn in comprehensive, engaging and highly entertaining detail how a car actually works. Adrian has designed for the likes of Mario Andretti, Nigel Mansell, Alain Prost, Damon Hill, David Coulthard, Mika Hakkinen, Mark Webber and Sebastian Vettel, always with a shark-like purity of purpose: to make the car go faster. And while his career has been marked by unbelievable triumphs, there have also been deep tragedies; most notably Ayrton Senna's death during his time at Williams in 1994. Beautifully illustrated with never-before-seen drawings, How to Build a Car encapsulates, through Adrian's remarkable life story, precisely what makes Formula One so thrilling – its potential for the total synchronicity of man and machine, the perfect combination of style, efficiency and speed.
(ISBN: 978-0008196806)
*&nbsp&nbsp&nbsp*&nbsp&nbsp&nbsp*&nbsp&nbsp&nbsp*&nbsp&nbsp&nbsp*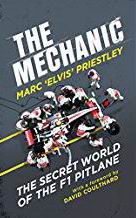 &nbsp&nbspThe Mechanic
In the high octane atmosphere of the Formula One pit lane, the spotlight is most often on the superstar drivers. And yet, without the technical knowledge, competitive determination and outright obsession from his garage of mechanics, no driver could possibly hope to claim a spot on the podium. These are the guys who make every World Champion, and any mistakes can have critical consequences. That's not to say the F1 crew is just a group of highly skilled technical engineers, tweaking machinery in wind tunnels and crunching data through high spec computers. These boys can seriously let their hair down. Whether it be parties on luxury yachts in Monaco or elaborate photo opportunities in gravity-defying aeroplanes, this is a world which thrills on and off the track. Join McLaren's former Number One mechanic, Marc 'Elvis' Priestley as he tours the world, revealing some of Formula One's most outrageous secrets and the fiercest rivalries, all fuelled by the determination to win. This is Formula One as you've never seen it before.
(ISBN: 978-1787290006)
*&nbsp&nbsp&nbsp*&nbsp&nbsp&nbsp*&nbsp&nbsp&nbsp*&nbsp&nbsp&nbsp*
Jenson Button: Life to the Limit - My Autobiography&nbsp&nbsp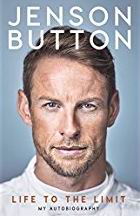 Jenson Button is one of the greatest racing drivers of his generation. His seventeen years in Formula 1 have seen him experience everything the sport has to offer, from nursing underpowered cars around the track to winning World Championships and everything in between. Here, Jenson tells his full story for the first time in his own honest, intelligent and eloquent style. From growing up as part of a motor-racing-mad family under the guidance of his father, John, to arriving at Williams as a fresh-faced 20 year-old, to being written off by some as a playboy and his fight back to the very pinnacle of his sport. Jenson's World Championship victory for the unsponsored and unfancied Brawn GP team is one of the most extraordinary against-the-odds sports stories of the century. Jenson's book lifts the lid on the gilded and often hidden world of Formula 1. He reveals his relationships with some of the biggest names in Formula 1- Lewis Hamilton, Michael Schumacher, Fernando Alonso as well some of the most colourful characters like Flavio Briatore, Ron Dennis, Frank Williams and serial winner Ross Brawn. Above all, he puts you right inside the cockpit, in the driving seat, travelling at over 200 miles per hour, battling the fear of death, showing you what happens when it goes wrong at high speed and allowing you to experience the euphoria of crossing the line first.
(ISBN: 978-1911600343)
*&nbsp&nbsp&nbsp*&nbsp&nbsp&nbsp*&nbsp&nbsp&nbsp*&nbsp&nbsp&nbsp*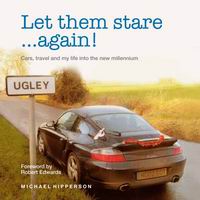 &nbsp&nbspLet Them Stare...Again!: Cars, travel and my life into the new millennium...
Firstly, a million thanks to those of you that purchased the first 1,000 copies of 'Let Them Stare!'...and the follow-up reprint of 500. Secondly, from the sale proceeds, I was able to doate nearly £7,000 to two worthwhile causes, Little Havens Children's Hospice near Southend, whom our Lotus Owner's group have supported to the tune of nearly £300,000 over the last thirteen years and to the Save Our Maddi Appeal. She is a young girl in my son's class at school who needs expensive gene therapy to survive. Thirdly, following on from my YouTube video 'Man re-united with his Ferrari after 43 years' based on the car I owned 1972-74, a wonderful act of kindness came out of the blue! Talacrest, who currently have the car for sale (a snip at two million) donated £10,000 to the Addenbrookes Charitable Trust in Cambridge. This will be used to help fund a bespoke blood testing clinic at the hospital. Finally, my two cancers seem to have gone away. Addenbrookes NHS have been brilliant in regularly booking me in for CT and MRI scans which have shown clear. Thanks again to everyone that has contributed to our cause! See our website at Let Them Stare!

*&nbsp&nbsp&nbsp*&nbsp&nbsp&nbsp*&nbsp&nbsp&nbsp*&nbsp&nbsp&nbsp*
Let Them Stare!: A biographical look back at three decades of supercar ownership in a very different era.&nbsp&nbsp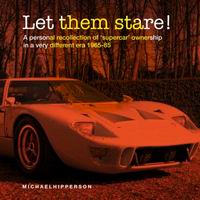 In 2003 I joined the Internet forum known as BBS. It was mainly Lotus-based and as I owned an Elise S1 at the time, it seemed a logical step to join the fun. It soon became apparent from my contributions to the forum, that there was an interest in the cars I was fortunate to have owned during the period 1965-85. Many suggested writing a book about my experiences with the 'supercars' during an era bereft of speed cameras and road aggression. It took another 13 years and a double dose of unrelated cancers (now dealt with) to act as a catalyst to spur me on to complete a book, in case the Grim Reaper paid me another visit! A chance conversation with a reader of those anecdotes, Mark Cox, acted as the starting gun. He had a disc of every post over a two-year period, some 55,000 words. This has been a huge help jogging my memory once more about events going back over 40 years. I don't expect to win the Booker Prize, but I hope you enjoy tales of a motoring world that is very different from now and will never return. I have tried to show how enjoyable that period was and, in some small way, it gives an indication of what most of you have missed!

*&nbsp&nbsp&nbsp*&nbsp&nbsp&nbsp*&nbsp&nbsp&nbsp*&nbsp&nbsp&nbsp*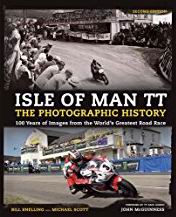 &nbsp&nbspIsle of Man TT: The Photographic History
An authoritative illustrated record of the rich history of the world's most famous motorcycle road race series. Written by acclaimed motorcycle racing authors Bill Snelling and Michael Scott, with a foreword by Isle of Man TT legend John McGuinness, this beautiful book celebrates the Isle of Man TT, the ultimate motorcycle road racing. The 37 miles of the 200-bend Snaefell Mountain Course witnesses riders hurtling around a circuit which is terrifying to ride, but where the action is always spectacular and hair-raising for racers and spectators alike. The exploits of the great TT champions, such as Joey Dunlop, Mike Hailwood, John Surtees, Giacomo Agostini and John McGuinness, are legendary and Isle of Man TT: Photographic History - through 150 magnificent photographs - brilliantly captures the spirit, excitement and danger of one of the oldest and most revered events in world motorsport.
(ISBN: 978-1780978727)
*&nbsp&nbsp&nbsp*&nbsp&nbsp&nbsp*&nbsp&nbsp&nbsp*&nbsp&nbsp&nbsp*
Guy Martin: Road Racer&nbsp&nbsp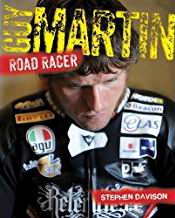 Leading road racing photographer Stephen Davison has been photographing Guy Martin for all of his racing career - from his very first race in Scarborough in 2003 - and has amassed an archive of brilliant photographs, including great action shots, crashes, close-ups and unguarded moments. Edgy, extreme, intimate and quirky, Davison's photographs brilliantly capture both Martin's focus and determination, as well as his goofy and gauche side. Davison at his brilliant best.
(ISBN: 978-0856409981)
*&nbsp&nbsp&nbsp*&nbsp&nbsp&nbsp*&nbsp&nbsp&nbsp*&nbsp&nbsp&nbsp*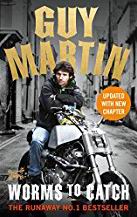 &nbsp&nbspGuy Martin: Worms to Catch
'I was never going to sleep in and take it easy, there were worms to catch'. Breaking records on the world's biggest Wall of Death, cycling 2,745 miles across the length of the United States (while sleeping rough), attempting to be the fastest person ever on two wheels and travelling to Latvia to investigate his family's roots, it's been a busy year for Guy Martin. There's been some thrilling racing too, including wild Harley choppers on dirt and turbo-charged Transit vans through the Nevada desert. And don't forget there's the day job to get back to in North Lincolnshire – the truck yard and the butty van. Guy has done more in one year than most people do in a lifetime, and with his gift for story-telling, he takes you with him to the outer limits of human endurance, and on a dizzying adrenalin high, all in a day's work.
(ISBN: 978-0753545324)
*&nbsp&nbsp&nbsp*&nbsp&nbsp&nbsp*&nbsp&nbsp&nbsp*&nbsp&nbsp&nbsp*
Guy Martin: When You Dead, You Dead&nbsp&nbsp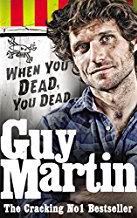 'The maddest 12 months of my life. The journey starts with an oddball race up an American mountain and ends with me checking myself out of hospital with a broken back. Again …'. As Guy's Latvian grandfather frequently reminded him, 'When you dead, you dead'. So before it's all over, Guy Martin is making the most of the time he's got. In this past year alone, Guy has raced the Isle of Man TT and finished on the podium; bike trekked through India; competed in solo 24-hour bicycles races; flown a stunt plane; broken a go-kart speed record down a French mountain and attempted to break the motorcycle land-speed record at Bonneville Salt Flats. And he's done all this around his day job as a truck mechanic. But let Guy tell you about it himself: 'This book starts in a Transit, ends in a Transit, and in between I've raced a few pushbikes, raced a few motorbikes and got a fair few stories to tell you.' Spot on.
(ISBN: 978-0753556672)
*&nbsp&nbsp&nbsp*&nbsp&nbsp&nbsp*&nbsp&nbsp&nbsp*&nbsp&nbsp&nbsp*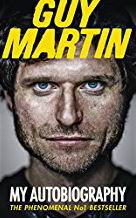 &nbsp&nbspGuy Martin: My Autobiography
Guy Martin, international road-racing legend, maverick star of the Isle of Man TT, truck mechanic and TV presenter, lives on the edge, addicted to speed, thoroughly exhilarated by danger. In this book we'll get inside his head as he stares death in the face, and risks his life in search of the next high. We'll discover what it feels like to survive a 170mph fireball at the TT in 2010, and come back to do it all again. He'll sweep us up in a gritty sort of glory as he slogs it out for a place on the podium, but we'll also see him struggle with the flipside of fame. We'll meet his friends and foes, his family, his teammates and bosses and we'll discover what motivates him, and where his strengths and weaknesses lie. For the first time, here is the full story in Guy's own words. From the boy who learned to prep bikes with his dad, to the spirited team mechanic, paying his way by collecting beer glasses in pubs, to the young racer at the start of his first race and the buzz he's been chasing ever since. This thrilling autobiography is an intense and dramatic ride.
(ISBN: 978-0753555033)
*&nbsp&nbsp&nbsp*&nbsp&nbsp&nbsp*&nbsp&nbsp&nbsp*&nbsp&nbsp&nbsp*
Damon Hill: Watching the Wheels&nbsp&nbsp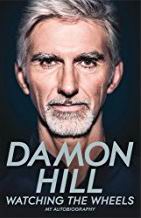 In 1996, Damon Hill was crowned Formula One World Champion. For the first time ever he tells the story of his journey through the last golden era of the sport when he took on the greats including Ayrton Senna and Michael Schumacher and emerged victorious as World Champion in 1996, stepping out of the shadow of his legendary father Graham Hill. Away from the grid, Watching the Wheels: The Autobiography is an astonishingly candid account of what it was like to grow up as the son of one of the country's most famous racing drivers. It also tells the unflinching story of dealing with the grief and chaos that followed his father's tragically early death in an aircraft accident in 1975, when Damon was fifteen years old. Formula One drivers have always been aware of their mortality, and the rush that comes with the danger of racing was as intoxicating for Hill as it had been for his father's generation, until he came face-to-face with catastrophe when his team-mate, Ayrton Senna, was killed in 1994. The swirling emotions that Hill was faced with in light of the death of Senna was a defining moment for his generation of drivers and for the first time ever Hill talks candidly about the impact that Senna had on his life, even as he watched his own son step into motor racing. Courageously honest, and hugely rewarding, Watching the Wheels is a return to the last golden era of F1 racing, whose image still burns ferociously for those who love the sport for what it reveals about human skill in the face or near certain death.
(ISBN: 978-1509831937)
*&nbsp&nbsp&nbsp*&nbsp&nbsp&nbsp*&nbsp&nbsp&nbsp*&nbsp&nbsp&nbsp*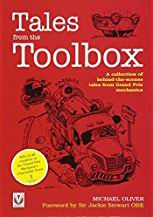 &nbsp&nbspTales from the Toolbox
"Tales from the Toolbox" is a unique collection of behind-the-scenes stories and anecdotes as told, in their own words, by former Grand Prix mechanics who have worked at the top level of the sport during the past 50 years. On the front line of the sport, mixing with drivers and team bosses, they saw a side of it that nobody else got to see and rarely gets to hear about - and this book tells their story. Chapters are themed around a particular aspect of a mechanic's life, ranging from what they consider the highs and lows of their career, to their opinions of drivers and team bosses, the all-nighters, letting off steam, the 'Mechanic's Gallon', nightmare journeys and customs capers. It also reveals a tale of camaraderie between teams and individual mechanics which is hard to imagine in today's highly competitive Formula One environment. The stories are supplemented by photographs from the archives and photo albums of the mechanics themselves, many of which are previously unseen.
(ISBN: 978-1845841997)
*&nbsp&nbsp&nbsp*&nbsp&nbsp&nbsp*&nbsp&nbsp&nbsp*&nbsp&nbsp&nbsp*
Crashed and Byrned&nbsp&nbsp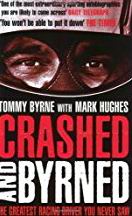 This is the thrilling, warts-engine-oil-and-all autobiography of the only racing driver Ayrton Senna ever feared - the 200mph flawed genius of Tommy Byrne. It tells the surreal tale of a poverty-stricken Dundalk kid's rise to become the only racing driver the great Ayrton Senna ever feared - and how it all went wrong from there. For a brief moment Tommy Byrne was arguably the world's greatest driver, the motor racing equivalent of George Best and Muhammad Ali rolled into one - A racer, a thief, a raconteur.This is the story of his improbable escape, his rapid rise and his spectacular and bizarre fall from grace. Peppered with dark humour and a cast of ridiculous characters, it is the antithesis of a fairytale - and it's all true. Hold on tight, the tale of Tommy Byrne is quite a ride - from fending for himself as the runt of a big Catholic litter in the '60s, running the gauntlet of the sectarian violence in the '70s, troubling Ayrton Senna and making it to F1 in the '80s, resorting to drugs in the aftermath and driving for a deluded billionaire madman and then gun-toting Mexicans in the '90s. It's raw, passionate, and - with Byrne's ability to tell it like it is - not for the faint-hearted.
(ISBN: 978-1906850180)
*&nbsp&nbsp&nbsp*&nbsp&nbsp&nbsp*&nbsp&nbsp&nbsp*&nbsp&nbsp&nbsp*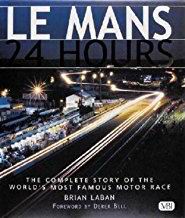 &nbsp&nbspLe Mans 24 Hours
Since 1923, for one long weekend each year in the early summer, the eyes of the motor racing world have focused on a small town in north-western France. It is a town whose name has become synonymous with the race that takes place annually on its outskirts. The Grand Prix d'Endurance de Vingt-Quatre Heures du Mans, the 24 hours of Le Mans. Le Mans is a race where tactics and experience can prove to be every bit as important as absolute speed - a contest which is never over until the flag finally falls on Sunday afternoon, after 24 knife-edged hours of racing. After more than 3000 miles of racing, the winning margin has sometimes been as little as 20 metres. This book presents the story of the race. Over 250 photographs, many previously unpublished, capture the special atmosphere before, during and after the 24 hours of the competition. Through the text and interviews with key Le Mans figures, including Jacky Ickx, Derek Bell and Stirling Moss, the author tells the full story of the races, the personalities, the teams and the technology behind the greatest sports car race in the world.
(ISBN: 978-1852279714)
*&nbsp&nbsp&nbsp*&nbsp&nbsp&nbsp*&nbsp&nbsp&nbsp*&nbsp&nbsp&nbsp*
Goodwood Festival of Speed&nbsp&nbsp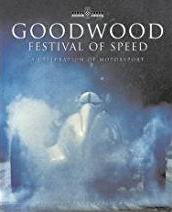 A celebration in words and pictures of the world's biggest and most diverse classic motor sports event. Endorsed by the Goodwood Estate, edited by a leading authority on both classic and modern cars and featuring contributions from numerous celebrities. Goodwood Festival of Speed is the official book on this unique occasion in the sporting calendar. Starting from informal beginnings in 1993 through to the record-breaking 11th anniversary meeting televised throughout Europe and America, the story captures the nostalgia and thrill of a much-loved extravaganza – where beautiful Alfa Romeos, thirties' American Streamliners and outrageous fifties' Cadillacs stand alongside World Championship winning Ferraris, fabulous racing bikes, and the latest expensive F1 machines. And where stars of the sport like Stirling Moss, John Surtees and David Coulthard chat with punters in the paddock and re-live the glories of a bygone era. Topics covered in the book include the history and growth of the event; famous marques such as Jaguar, Mercedes, Porsche and Ferrari; great drivers – on two wheels and four – from Le Mans and Dragsters to F1 and classic bikes; commissioned articles from celebrity fans; and a comprehensive record of all meetings since 1993. Featuring over 600 photographs – many exclusive to the Goodwood collection – and with contributions from a host of leading motor sport writers, fans from all over the world can indulge themselves in this key book on this most cherished occasion in sport.
(ISBN: 978-0007182350)
*&nbsp&nbsp&nbsp*&nbsp&nbsp&nbsp*&nbsp&nbsp&nbsp*&nbsp&nbsp&nbsp*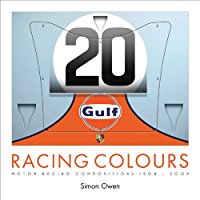 &nbsp&nbspMotor racing compositions 1908-2009
A well known artist specialising in racing car subjects, the late Simon Owen's detailed, expertly executed work conveys the life, the vibrancy, the essence and passion of motorsports and racing cars, like no other. Simon's work is a visual feast for lovers of automotive art and motorsport. Over the last few years, Simon had worked on developing a series of stunningly detailed computer-generated digital images, focussing on individual racing cars and their liveries. Seventy seven of these images have been compiled to create this extraordinary book, and each is presented with a relevant quote from a legend of the motor racing world. Along with these beautiful and unique artworks, this book represents a chance to gain a rare peek into the artist's working methods, revealing some of his developmental work and showing how the digital images were constructed. A well known artist specialising in racing car subjects, the late Simon Owen's detailed, expertly executed work conveys the life, the vibrancy, the essence and passion of motorsports and racing cars, like no other. Simon's work is a visual feast for lovers of automotive art and motorsport. Over the last few years, Simon had worked on developing a series of stunningly detailed computer-generated digital images, focussing on individual racing cars and their liveries. Seventy seven of these images have been compiled to create this extraordinary book, and each is presented with a relevant quote from a legend of the motor racing world. Along with these beautiful and unique artworks, this book represents a chance to gain a rare peek into the artist's working methods, revealing some of his developmental work and showing how the digital images were constructed.
(ISBN: 978-1845846527)
*&nbsp&nbsp&nbsp*&nbsp&nbsp&nbsp*&nbsp&nbsp&nbsp*&nbsp&nbsp&nbsp*
Motor Racing Circuits of Europe&nbsp&nbsp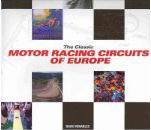 Provides readers with a detailed study of some of Europe's most famous motor racing circuits. This title covers circuits such as: Brooklands, Goodwood, Silverstone, Le Mans, Reims, Imola, Monza and Monaco/Monte Carlo Spa. It is illustrated with photographs, drawings and detailed diagrams showing the development of the circuits over the years.
(ISBN: 978-0711034815)
*&nbsp&nbsp&nbsp*&nbsp&nbsp&nbsp*&nbsp&nbsp&nbsp*&nbsp&nbsp&nbsp*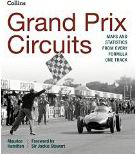 &nbsp&nbspGrand Prix Circuits: Maps and Statistics from every Formula 1 Track
For the first time, the stories of every venue to host a Formula One World Championship race have been brought together with bespoke digital maps of each track to create the ultimate guide to the circuits of F1. Written by award-winning journalist Maurice Hamilton with a foreword from three-time World Champion Sir Jackie Stewart. The book explores all 71 circuits that have hosted a Grand Prix, detailing each one's history and heritage. It also includes contemporary photography and detailed maps created by Collins, the world-leading publisher of maps and atlases.
(ISBN: 978-0008136604)
*&nbsp&nbsp&nbsp*&nbsp&nbsp&nbsp*&nbsp&nbsp&nbsp*&nbsp&nbsp&nbsp*
Ford GT40 Owners' Workshop Manual&nbsp&nbsp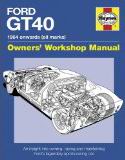 The Ford GT40 is one of the most famous of all sports racing cars. Built by Ford to challenge the supremacy of Ferrari at Le Mans, the GT40 first raced in 1964, and went on to win Le Mans four times in a row, from 1966 to 1969. Here, in this new "Haynes Manual", is a unique perspective on what it takes to own, restore and maintain a GT40, as well as an insight into the engineering and construction of this legendary racing car.
(ISBN: 978-0857331144)
*&nbsp&nbsp&nbsp*&nbsp&nbsp&nbsp*&nbsp&nbsp&nbsp*&nbsp&nbsp&nbsp*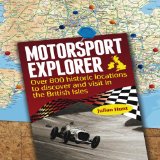 &nbsp&nbspMotorsport Explorer: Over 800 historic locations to discover and visit in the British Isles
This book catalogues all the circuit racing, hillclimb and sprint venues in the British Isles and presents summaries of their histories, together with - for the many defunct places - details of what remains of interest to see today. Motorsport has thrived on these islands for over 100 years and this outstanding book - a true labour of love - describes over 800 sites at which competition activity has been traced and provides location information so that readers can discover and visit venues for themselves.
(ISBN: 978-1844256341)
*&nbsp&nbsp&nbsp*&nbsp&nbsp&nbsp*&nbsp&nbsp&nbsp*&nbsp&nbsp&nbsp*
John Surtees: My Incredible Life on Two and Four Wheels&nbsp&nbsp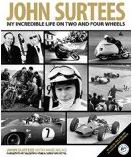 This book is a photographic memoir by the only man to have won World Championships on motorcycles and in cars. Winner of the inaugural Royal Automobile Club Motoring Book of the Year, containing nearly 300 photographs from Surtees' own collection as well as from the world's finest motorsport picture libraries, this major book presents a complete visual record of Surtees' life accompanied by fascinating commentary written in collaboration with co-author Mike Nicks.
(ISBN-10: 0992820928 - ISBN-13: 978-0992820923)
*&nbsp&nbsp&nbsp*&nbsp&nbsp&nbsp*&nbsp&nbsp&nbsp*&nbsp&nbsp&nbsp*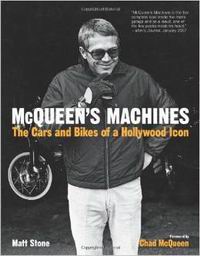 &nbsp&nbspMcQueen's Machines: The Cars and Bikes of a Hollywood Icon
No other Hollywood star has been so closely linked with cars and bikes, from the 1968 Ford Mustang GT Fastback he drove in Bullitt (in the greatest car chase of all time) to the Triumph motorcycle of The Great Escape. McQueen's Machines gives readers a close up look at the cars and motorcycles McQueen drove in movies, those he owned, and others he raced. With a foreword by Steve's son, Chad McQueen, and a wealth of details about the star's racing career, stunt work and car and motorcycle collecting, McQueen's Machines draws a fascinating picture of one outsized man's driving passion. Revised and updated from its original hardcover edition.
(ISBN-10: 0760338957 - ISBN-13: 978-0760338957)
*&nbsp&nbsp&nbsp*&nbsp&nbsp&nbsp*&nbsp&nbsp&nbsp*&nbsp&nbsp&nbsp*
The Classic Motor Racing Circuits of Europe&nbsp&nbsp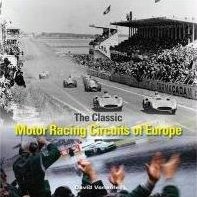 This exciting new book provides readers with a detailed study of some of Europe's most famous motor racing circuits, bringing the history of these spectacular venues to life. The circuits covered include Brooklands, Goodwood, Silverstone, Le Mans, Reims, Hockenheim, Nurburgring, Imola, Monza and Monaco/Monte Carlo Spa. Covering everything from the history, origin and development of each track, to the famous drivers who took to the tarmac and the amazing cars they drove in; both historic and contemporary, this is a must have read for every motor racing fan. Other areas examined include significant events and famous races that took place at each site, as well as a brief look at the many teams which performed there. Written by leading motor sport historian David Venables, this fantastic new book is a celebration of these magnificent sporting venues and the exhilarating feast of men and machines which have entertained enthusiasts for decades. Fully illustrated throughout with a variety of photographs, drawings and detailed diagrams showing the development of the circuits over the years, this is the book that motor racing enthusiasts have been waiting for!
(ISBN-10: 0711034818 ISBN-13: 978-0711034815)
*&nbsp&nbsp&nbsp*&nbsp&nbsp&nbsp*&nbsp&nbsp&nbsp*&nbsp&nbsp&nbsp*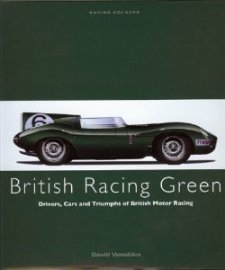 &nbsp&nbspRacing Colours: British Racing Green
The great cars, drivers and races from the top motor-sporting nations form the theme of this spectacular new series of magnificently illustrated volumes. Each country boasts its bloodlines, companies, engineers, executives and enthusiasts whose powerful competitive spirit and dauntless courage drives them to dominate in motor racing. In this dramatic first volume, leading experts of British motor racing reveal the amazing stories behind their successes and failures, the great classic endurance races and Grand Prix contests in which they dominated or faced disaster. Motor racing, which has no equal in the ecstasy of victory and agony of defeat, comes vividly to life in the colourful pages of these magnificent books. It took Britain a few years to get to grips with first-rank motor racing. Apart from Sunbeam's Grand Prix success in the 1920s, it had to be content with the dramatic exploits of Bentley at Le Mans and in the next decade with victories by MG, Austin, ERA, Aston Martin, Riley and Lagonda as well as star drivers Tim Birkin, Malcolm Campbell and Richard Seaman. Only after World War II, as David Venables so dramatically portrays, did Britain get the hang of Formula 1 racing. Once it did, there was no stopping British cars and drivers. Momentous breakthroughs came in the 1950s with Connaught, Vanwall and BRM, followed by the rear-engined revolution led by Cooper and Lotus. Engines from Coventry Climax and then Cosworth sat behind great champions including Stirling Moss, Mike Hawthorn, Jim Clark, Graham Hill, John Surtees and Jackie Stewart. Meanwhile Jaguar and Aston Martin flew the Union Jack with pride at Le Mans. A reborn Donington joined Goodwood, Silverstone and Brands Hatch as the UK s classic tracks. Thrusting teams like Williams, Tyrrell, McLaren and Brabham joined Lotus at the forefront of Grand Prix racing with the likes of James Hunt, Damon Hill, Jenson Button and Lewis Hamilton at their wheels. British expertise even prevailed at Indianapolis with wins for Lotus, Lola and March. Between these covers these men and their machines come colourfully to life in authoritative text, rare illustrations from the world-renowned Ludvigsen Library and striking portraits of great racing cars specially commissioned for this book.
(ISBN-10: 0711033323 - ISBN-13: 978-0711033320)
*&nbsp&nbsp&nbsp*&nbsp&nbsp&nbsp*&nbsp&nbsp&nbsp*&nbsp&nbsp&nbsp*
Race & Trackday Driving Techniques (Speedpro Series)&nbsp&nbsp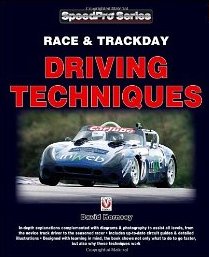 A complete reference and learning tool for people taking to the circuit in their cars, either for the first time or as a seasoned campaigner. This book is designed to take the reader on a journey of discovery as you unlock the secrets of speed, from the basic principles through to advanced techniques and individual circuit tricks. Designed with learning in mind, the book shows not only what to do to go faster, but also why these techniques work. Exiting the corner the car dances on the edge of adhesion as it brushes up against the dirt on the edge of the kerb. You are tough on the throttle and accelerating up the straight, there is no way you could have made that corner any faster...or is there? Inside Race & Trackday Driving Techniques you will find all the secrets, skills and methods that will see your lap times tumble. The book covers everything from the fundamental principles through to individual techniques for specific corners, whilst also helping you analyse what you can do off the track to improve your performance when you are on it. You will also discover why techniques work, to give you a greater understanding of the process of driving faster from why the Traction Circle is only really relevant to the chassis engineer rather than the driver, through to why trail braking works on one corner and not another, amongst many other principles. Also features a corner-by-corner guide to some of the UK's best circuits, and a Further skills section to expand your performance driving repertoire with skills such as drifting and J-turns. Features: * Teaches skills from basics through to advanced techniques of track driving * Covers all aspects of performance driving, including race techniques * Contains up-to-date circuit guides * Techniques taught allow the student to progress on their own * Information suitable to all levels of experience * Clear and detailed descriptions of why techniques work * Analyses mental preparation * Covers nutrition and fitness * Includes wet weather driving techniques * Includes further skills such as drifting and J-turns
David Hornsey is an experienced racing driver and instructor, having competed in many series since first getting behind the wheel in 1995. An MSA qualified instructor of motorsport since 1999, he has worked with many racing schools and manufacturers, including Porsche GB and Ferrari Maserati (UK) Ltd., and is currently one of the small number of handpicked instructors working for Aston Martin on its world-wide driving events team. He has also instructed track day and race drivers from club level through to Formula One.
(ISBN-10: 184584355X ISBN-13: 978-1845843557)
*&nbsp&nbsp&nbsp*&nbsp&nbsp&nbsp*&nbsp&nbsp&nbsp*&nbsp&nbsp&nbsp*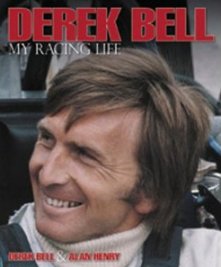 &nbsp&nbsp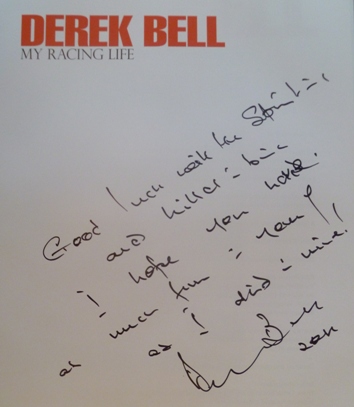 &nbsp&nbsp Derek Bell: My Racing Life
Derek Bell has become one of motor racing's 'national treasures'. He is best known as one of the world's finest ever endurance sports car drivers, winning Le Mans five times and the Daytona 24 Hours three times, as well as numerous other significant sports car races. This completely new and updated edition of his autobiography celebrates the superb motor racing career of one of Britain's most popular racing drivers.
Derek Bell has written this book in collaboration with Alan Henry, one of motorsport's most respected journalists, and a long-time editor of Autocourse. Bell and Henry live in Florida and Essex respectively.
(ISBN-10: 0857330888 - ISBN-13: 978-0857330888)
*&nbsp&nbsp&nbsp*&nbsp&nbsp&nbsp*&nbsp&nbsp&nbsp*&nbsp&nbsp&nbsp*
Motor Racing at Crystal Palace by Sam Collins&nbsp&nbsp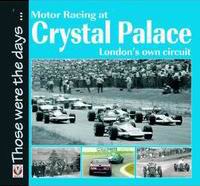 Crystal Palace, London's own circuit, has recently been found to be one of the oldest Motor Racing venues in the world - this is its story. Focusing on the devlopment of the venue over the years and its untimely demise. Many rare and even unseen photos are included. Features: The History of one of Britains oldest race circuits. Many rare / unseen photographs. Coverage on the very early Meetings 1899 - 1902. Coverage of the final speed events 1997 - 2001. Information on events that took place after the circuits closure. The circuit seen as it is today. Potential future plans for the venue. A978-0857330888 much needed update on the tracks history. Written by a local enthusiast. List of Events 1899 - 2001. (ISBN-10: 1904788343 - ISBN-13: 978-1904788348)
*&nbsp&nbsp&nbsp*&nbsp&nbsp&nbsp*&nbsp&nbsp&nbsp*&nbsp&nbsp&nbsp*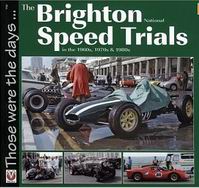 &nbsp&nbsp Brighton National Speed Trials In the 1960's, 1970's and 1980's by Tony Gardiner
During the 1970s, Brands Hatch was the busiest motor racing circuit in the world. Using previously unpublished photographs and on-the-spot accounts of events, this volume provides a personal view of the venue's events during its heyday and paints an affectionate picture of British motor racing at its very best. An evocative look back at the unique Brighton Speed Trials, first run in 1905. Captures the flavour and feel of one of Britain's oldest motor sports events. Over 150 previously unpublished photographs of cars and motorcycles chronicle the event from the 60s through to the mid-80s.
(ISBN-10: 1903706882 - ISBN-13: 978-1903706886)
*&nbsp&nbsp&nbsp*&nbsp&nbsp&nbsp*&nbsp&nbsp&nbsp*&nbsp&nbsp&nbsp*
Hillclimbing & Sprinting - The Essential Manual by Phil Short&nbsp&nbsp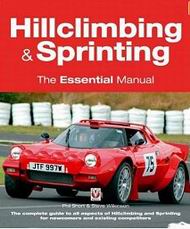 Hillclimbing & Sprinting collectively known as Speed Eventing is one of the most popular ways of getting into UK motor sport. The events are accessible, straightforward & inexpensive, yet are held in an informal, friendly but competitive atmosphere. Some 400 such events take place in the UK each year, with on average more than 100 competitors on each. This book shows competitors how to get started and how to improve their skills, together with where to find the events and detailed driving advice on the top courses. There is even advice on trailers do you need one? The authors have interviewed a wide range of drivers, from the Clubman who drives to and from events, through mid-range competitors, including a lady, a disabled driver and an octogenarian, right up to the current hillclimb champion, as well as some of the many officials who make this sport possible. This title offers a veritable gold mine of information.
(ISBN-10: 1845841034 - ISBN-13: 978-1845841034)
*&nbsp&nbsp&nbsp*&nbsp&nbsp&nbsp*&nbsp&nbsp&nbsp*&nbsp&nbsp&nbsp*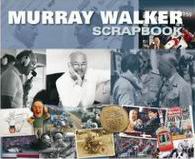 &nbsp&nbsp Murray Walker Scrapbook by Murray Walker & Philip Porter
Murray Walker is a legend. In the fast-paced, action-packed and often ruthless world of motor sport he is a constant. More famous than many of the drivers on whom he commentates, his knowledge and evident enthusiasm is a beacon for millions of fans. Beautifully designed and packed with over 500 personal images, this is a revealing insight into Murray's life from childhood to the present day.
(ISBN-10: 0955656451 & ISBN-13: 978-0955656453)
*&nbsp&nbsp&nbsp*&nbsp&nbsp&nbsp*&nbsp&nbsp&nbsp*&nbsp&nbsp&nbsp*
Brands Hatch: The Definitive History of Britain's Best-loved Motor Racing Circuit by Chas Parker&nbsp&nbsp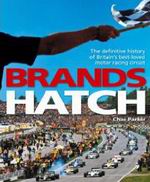 This book features a foreword by Bernie Ecclestone. The Brands Hatch circuit in Kent is a motorsport mecca, and was once the busiest motorsport venue in the world. Scene of many classic Formula One and sports car races, as well as numerous other international, national and club events, the circuit is currently undergoing a renaissance under the ownership of Jonathan Palmer's MotorSport Vision company. Here is the definitive history of Brands Hatch, featuring the events, cars, motorcycles and characters that have made it Britain's best-loved motor racing circuit. &nbsp&nbsp(ISBN-10: 1844253341 & ISBN-13: 978-1844253340 )
*&nbsp&nbsp&nbsp*&nbsp&nbsp&nbsp*&nbsp&nbsp&nbsp*&nbsp&nbsp&nbsp*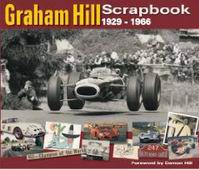 &nbsp&nbsp Graham Hill Scrapbook 1929-1966 by Phillip Porter
Graham Hill (1929-1975) is the only driver to have won motor racing's triple crown: the World Championship, the Indianapolis 500 and the Le Mans 24-Hour race. "The Graham Hill Scrapbook 1929-66" charts the rise of a motor-racing legend. It follows Hill from his childhood, through his humble beginnings as an apprentice and unpaid mechanic, to the heights of World Championship fame. This book concludes in 1966 with Hill's superb Indianapolis win. More than a biography, the "Graham Hill Scrapbook" is a highly personal account of the courage and single-minded determination required to build a career in motor racing. It is made all the more enjoyable by being permeated with Hill's great personal charm and beguiling sense of fun. This beautifully designed and presented, large format work is entirely based upon Hill's personal scrapbooks, keep-sakes, press-cuttings and recorded views of his life in racing. It is enriched throughout by Hill's own reminiscences, plus those of his family, colleagues and friends. The work is written by Philip Porter, the Montagu Trophy-winning author of over twenty-five books including the "Stirling Moss Scrapbook 1955" and "Jaguar Scrapbook".. &nbsp&nbsp(ISBN-10: 0955006864 & ISBN-13: 978-0955006869 )
*&nbsp&nbsp&nbsp*&nbsp&nbsp&nbsp*&nbsp&nbsp&nbsp*&nbsp&nbsp&nbsp*
Autodrome: The Lost Race Circuits of Europe by S.S. Collins&nbsp&nbsp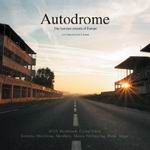 Around Europe lie a number of long forgotten monuments, windswept and abandoned, the derelict buildings and crumbling tarmac are all that remain of once great motor racing circuits. From the great speed bowls of Monza and Brooklands, to the parkland of Crystal Palace. All photographed as they are now, but remembered in their prime. Nine of Europe's greatest abandoned circuits recalled and revisited;Previously forgotten events remembered;Track diagrams help chart the history of the autodromes;Many unique and unpublished period photos, as well as program covers and event posters;S.S.Collins' writing captures the spirit of these forgotten places;Photography by Gavin D.Ireland evokes the faded glory of the 'lost circuits'. &nbsp&nbsp(ISBN-10: 1904788319 & ISBN-13: 978-1904788317)
*&nbsp&nbsp&nbsp*&nbsp&nbsp&nbsp*&nbsp&nbsp&nbsp*&nbsp&nbsp&nbsp*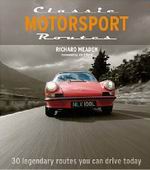 &nbsp&nbsp Classic Motorsport Routes by Richard Meaden
This is a spectacular book guiding you through the circuits, roads and tracks that have helped shape more than a century of motorsport. From the great road races of the Mille Miglia and the Targa Florio, to the gruelling hillclimb of the legendary Pikes Peak in the heart of America - "Classic Motorsport Routes" guides you through some of the most spectacular and legendary routes that you can drive today. Top motoring writer Richard Meaden of "Evo" magazine, takes you through thirty evocative routes across four continents. You will discover breathtaking scenery including the majestic Rocky Mountains in North America, to the haunting pine forests of Northern Europe, and the dusty, sun-baked villages of Sicily. "Classic Motorsport Routes" is beautifully illustrated in full colour, with each route offering a detailed, high-quality map. Including some of the great motor racing circuits of the past, all are now public roads, so there's nothing to stop you getting out there and driving them yourself... &nbsp&nbsp(ISBN:978-0-7495-5225-1)
*&nbsp&nbsp&nbsp*&nbsp&nbsp&nbsp*&nbsp&nbsp&nbsp*&nbsp&nbsp&nbsp*
On the Road: Driving Adventures, Pleasures and Discoveries by Peter Schindler&nbsp&nbsp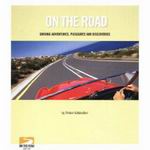 There are a million books about cars, but none about driving, until now: "On the Road" unashamedly celebrates the pleasures of driving. "On the Road" is full of stunning photographs of magnificent roads, breath-taking landscapes and people at one with their cars. The book is about driving experiences around the world, told by a man who has had a life-long passion for driving. "On the Road" takes the reader on a journey, discovering how beautiful and refreshing driving, and life, can be. (ISBN:988-98256-1-9)
*&nbsp&nbsp&nbsp*&nbsp&nbsp&nbsp*&nbsp&nbsp&nbsp*&nbsp&nbsp&nbsp*

&nbsp&nbsp Restoration, Preparation, Maintenance by Tony Weale
Tony Weale is the specialist for the 7. He covers every aspect of restoration, tuning, engine options and parts compatibility. Complete with all the necessary data on servicing schedules, engine options and unit compatibility. Filled with over 250 illustrations and comprehensive technical diagrams. A must for the owner!&nbsp&nbsp(ISBN:1-85532-153-X)
*&nbsp&nbsp&nbsp*&nbsp&nbsp&nbsp*&nbsp&nbsp&nbsp*&nbsp&nbsp&nbsp*
Lotus Seven by Jeremy Coulter&nbsp&nbsp

A history of the Lotus Seven, giving a flavour of the enthusiasm, excitement and humour associated with this 'Legend in it's own Lifetime'.&nbsp&nbsp(ISBN:0-94798-171-3)
*&nbsp&nbsp&nbsp*&nbsp&nbsp&nbsp*&nbsp&nbsp&nbsp*&nbsp&nbsp&nbsp*

&nbsp&nbsp Caterham Sevens by Chris Rees
The official story of a unique British sports car. The fascinating story which traces the Seven's birth, rebirth, development and international racing records.&nbsp&nbsp(ISBN:0-94798-197-7)
*&nbsp&nbsp&nbsp*&nbsp&nbsp&nbsp*&nbsp&nbsp&nbsp*&nbsp&nbsp&nbsp*
Racers for the Road by John Tipler&nbsp&nbsp

This book chronicles the saga of the Lotus Seven including the series 2 and 3 during the 1960s - when it won fame in "The Prisoner" TV series. John Tipler shows how the various structural components of the car are manufactured and interviews key figures in the Seven's evolution. He also looks at the eventful history of the Seven in club racing and takes the reader through the current UK racing scene.&nbsp&nbsp(ISBN:1-85223-858-5)
*&nbsp&nbsp&nbsp*&nbsp&nbsp&nbsp*&nbsp&nbsp&nbsp*&nbsp&nbsp&nbsp*

&nbsp&nbsp The Magnificent 7 by Chris Rees
A guide to all the models of the Lotus and Caterham Seven, from 1957 to 2001. It presents a full model listing for each of the cars, from the Lotus Seven S1 Ford, also known as 7F, through to the Caterham Blackbird and Caterham Autosport 50th. It covers the specification and driving impressions for each of the Lotus and Caterham Sevens, together with a guide to purchase and restoration, a summary of the main developments and useful contacts.&nbsp&nbsp(ISBN:1-85960-848-5)
*&nbsp&nbsp&nbsp*&nbsp&nbsp&nbsp*&nbsp&nbsp&nbsp*&nbsp&nbsp&nbsp*
Motor Racing Circuits in England: Then & Now by Peter Swinger&nbsp&nbsp

From the earliest days of the internal combustion engine there has been an imperative to compete vehicles both in terms of speed and endurance. Although the Formula One world championship is the pinnacle of motor sport, at a lesser level there is a vast network of circuits at which competitive motor racing takes place every weekend from spring to autumn. In this book, Peter Swinger has gathered together a fascinating selection of photographs and memorabilia to illustrate the changing face of motorsport circuits in Britain from the earliest days of competitive motor racing at the start of the 20th century to the present day. Many of the circuits, such as Brooklands, Silverstone, Brands Hatch and Donington Park, are amongst the best-known names in sport and although some, such as Brooklands, are now but memories in sporting terms, other still draw enthusiasts through their gates in huge numbers for car or bike racing. Fans of the country's less well known motor racing venues will also not be disappointed as smaller circuits such as Davidstow, Debden and Lulsgate are included in this book. For all those interested in motor racing, this book is a fascinating portrait of the huge changes that have taken place in the sport since its earliest days a century ago as well as a nostalgic look back at classic motor racing memories.&nbsp&nbsp(ISBN:0-7110-2796-X)
*&nbsp&nbsp&nbsp*&nbsp&nbsp&nbsp*&nbsp&nbsp&nbsp*&nbsp&nbsp&nbsp*

&nbsp&nbsp Track Day Driver's Guide by Art Markus
Speed cameras and traffic calming devices have forced drivers of high performance cars off the road and on to purpose-built test tracks. This book explains how to get the best out of track days through skilled driving and careful car preparation. Whether the driver is a track day virgin or a veteran, and whether he or she drives a standard road car or one fully prepared to competition specification, they should find there is much to be learned within these pages. This includes how to prepare the car - and oneself - for the first track day; how to optimise the seating position; how to choose and use safety equipment; what can be done to improve the performance of the car; track day etiquette; and much more besides.&nbsp&nbsp(ISBN:1-899870598)
*&nbsp&nbsp&nbsp*&nbsp&nbsp&nbsp*&nbsp&nbsp&nbsp*&nbsp&nbsp&nbsp*
Going Faster! Mastering the Art of Race Driving from The Skip Barber Racing School&nbsp&nbsp

Going Faster! is the first book on race driving to do what none of the others can: it reveals the collective wisdom Skip Barber Racing School instructors have accumulated over the past 25 years. It includes invaluable driver insights, detailed diagrams and the latest techniques for race data analysis. It contains the fundamentals of the racing line, corner-exit speed and braking; mastering car control for maximum speed; real-time data acquisition using the MRG/Skip Barber Performance Monitor to show how the fastest drivers reduce lap times; accurate diagrams of real race tracks, demonstrating the techniques used in real-world racing; in-depth analysis of the physical skills: pedal modulation, gear changing, steering input, etc and how specific race cars handle, from Formula Dodge and Showroom Stock to Indy Cars, including tyre choices, chassis adjustments and driving modifications. Going Faster! is the race-driving bible for the active race driver, the racer-to-be, and the auto-racing fan who wants to learn what really makes the difference between first and second place.&nbsp&nbsp(ISBN:0-8376-0226-9)
*&nbsp&nbsp&nbsp*&nbsp&nbsp&nbsp*&nbsp&nbsp&nbsp*&nbsp&nbsp&nbsp*

&nbsp&nbsp The Technique of Motor Racing by Piero Taruffi
In his prophetic foreword to the Technique of Motor Racing, Fangio anticipates the importance Piero Taruffi's book would have been for a generation of new drivers. Trained as both a racing driver and an industrial engineer, Taruffi provides a unique perspective on the art and science of motor racing. He drove for the works teams of Ferrari, Maserati, Alfa Romeo, Mercedes-Benz, and others, in a career that spanned over 25 years and was crowned by his victory in the 1957 Mille Miglia. The Technique of Motor Racing was first published in 1959 and has become the standard by which other driving texts are measured.&nbsp&nbsp(ISBN:0-8376-0228-9)
*&nbsp&nbsp&nbsp*&nbsp&nbsp&nbsp*&nbsp&nbsp&nbsp*&nbsp&nbsp&nbsp*
Motor Racing at Brands Hatch in the Seventies by Chas Parker&nbsp&nbsp

During the 1970s, Brands Hatch was the busiest motor racing circuit in the world. Using previously unpublished photographs and on-the-spot accounts of events, this book provides a personal view of the venue's events during its heyday, and paints an affectionate picture of British motor racing at its very best. It is the latest title in the sporting nostalgia series "Those Were The Days...". A spectator's, rather than a competitor's view of Brands Hatch, with personal reminiscences and anecdotes. It features a history of Brands Hatch racetrack during its heyday, with atmospheric accounts of the main races of the period. All the photographs in the book are previously unpublished. &nbsp&nbsp(ISBN:1-904788-06-8)
*&nbsp&nbsp&nbsp*&nbsp&nbsp&nbsp*&nbsp&nbsp&nbsp*&nbsp&nbsp&nbsp*

&nbsp&nbsp Goodwood Festival of Speed by Richard Sutton
A celebration in words and pictures of the world's biggest and most diverse classic motor sports event. Featuring over 600 photographs -- many exclusive to the Goodwood collection -- and with contributions from a host of leading motor sport writers (including an introduction by Murray Walker), fans from all over the world can indulge themselves in this key book on this most cherished occasion in sport. &nbsp&nbsp(ISBN:0-00718235-X)
*&nbsp&nbsp&nbsp*&nbsp&nbsp&nbsp*&nbsp&nbsp&nbsp*&nbsp&nbsp&nbsp*

&nbsp&nbsp&nbsp&nbsp&nbsp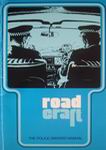 &nbsp&nbsp&nbsp&nbsp&nbsp

&nbsp&nbsp&nbsp&nbsp&nbsp

Roadcraft is the handbook for police driver training and other advanced drivers concerned about safety. Roadcraft has been designed to include current best practice in police driving and learning design. It has been prepared under the guidance of a working group of experienced police driving instructors who have consulted widely with police and civilian experts. Roadcraft is essential for any driver who wishes to improve their driving skills and safety record. It also provides a valuable resource for driving instructors who wish to raise driving standards.&nbsp&nbsp(ISBN:0-11-340858-7)
*&nbsp&nbsp&nbsp*&nbsp&nbsp&nbsp*&nbsp&nbsp&nbsp*&nbsp&nbsp&nbsp*